Get your business served locally in Darwin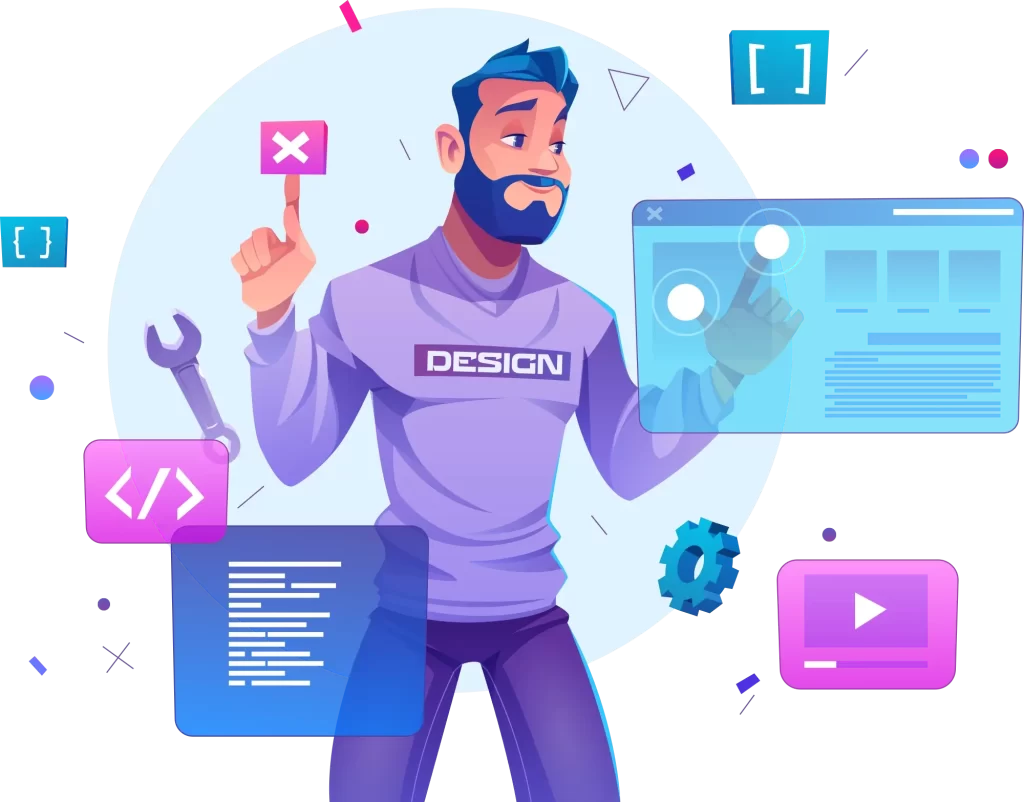 Professional Website for Business
Small-Medium Business Experts
We Support #implasticfree
Welcome to 21 Webs Darwin
One of Darwin's Leading Website Design & SEO Marketing Company with Proven Success Stories.
Our expertise in web management enables us to effectively guide and encourage service providers to reach their desired objectives and achieve faster business growth. Our innovative website design for NDIS providers produces results that satisfy specific business needs. Please go through the following services provided by us to make your website effective in driving more business.
Leading Web Designer in Darwin
An appealing website provides the opportunity to engage a large audience. We create a new website for your business using our creativity and experience that helps to establish your brand image as an NDIS service provider. We make the NDIS web design attractive, user-friendly, and offer features that provide a satisfying customer experience.
The redesign of a website can generate improved results in terms of performance and engagement. We consult with customers to understand their targets, work on audience research, and analyse customer profiles to plan and implement suitable redesigning of the existing website
Our impressive NDIS web design can be customised to suit your business needs and helps you to increase your reach. A customised website design for disability care backed by an attractive layout, design, and content helps to establish a brand image for your business.
Online Marketing in Darwin NT
We provide support in managing your PPC (Pay Per Click) marketing with expert execution of strategies considering the competitive environment and adoption of best practices.
We help lead generation through social media for NDIS services to increase your reach to more participants or guardians who enquire about the NDIS disability services.
We are committed to providing facilities that deliver positive commercial results. Our SEO initiative helps to establish your brand suitably in the competitive market.
Graphic Designer in Darwin
The logo on your website represents your brand values. We focus on making a creative and appealing logo considering your business and market needs that attract your prospects.
Our design services are not only limited to the website. We design business cards that help interact with customers more effectively.
It is an effective tool to inform customers about your services and help you build strong connections with potential and existing customers. It is an important marketing strategy to create brand awareness and drive conversions.
Give Wings to Your Business in Topend
Although we are highly specialised in Web Design for Small Business but our primary concern is to assist our clients in promoting their business and boost their confidence. Eventually, the Website is endmost sales representative of small business not merely a marketing tool.
Our effortless strategy is to deliver the intense visual engagement with proven changing behaviour of humans. Our ideology of data management and business communication connection eventually enables us to encourage, guide and instruct marketers and entrepreneurs to determine an optimum and productive decision in order to attain the highest ROI
Local Web Design Company in Darwin
Does your Business need a Professional Web Design & Web Development Company which is available in local Darwin? Yes, we're available for your business in Darwin. 21 Webs is Australian owned based in Darwin City, Darwin Website Design Company with a strong skilled & experienced Web Designers, Developers to serve your business needs. Our in-house team of experts are keen to serve all your business branding requirements under one roof – Web Solutions, Graphic Design, SEO Service, Social Media Marketing Solutions etc. After successfully finished various Web Design Projects for Local Businesses across Melbourne, Brisbane & Darwin, we proudly offer you to get our hands on your Business Website. We're driven by Expert Skills, Self-Motivation & Hard-work to pour the essence of professionalism in your Business Branding & IT Solutions.
We're handy, cheap & faster to serve all your IT & Marketing needs, all you need to give us a buzz and let us do the rest for you.
Getting 100% positive feedback from our existing customers, we're standing among the Darwin's Best Web Designers. Additionally, our experienced SEO & Social Media Marketing Experts are here to help you to grow your Business Online & rank it #1 on Google SEO and other Search Engine. Get in touch with us to get latest Digital Marketing tips & tactics.
Know instantly how much will it cost to Design a Website in Australia.
We deliver what we assure.
21 Webs retain skilled web developers on its side. We have maintained business ties with clients from varied
industries
including IT, Retailing, E-commerce and many more.
AFFORDABLE WEB DESIGN & DEVELOPMENT
Strengthening the visibility of your website should not break the bank. At 21 Webs, we deliver affordable designs and development to accommodate the distinct requirements of our clients.
Your website should perform well on search engines so that it can influence the actual competency of the web. Seize the internet with our SEO friendly web designing and development skills.
AFFORDABLE CONTINUOUS SUPPORT
You will require technical support periodically straight after your website gets published on the internet. We provide seamless assistance at competitive price leaving aside the complexity of your website.
DEDICATED ACCOUNT MANAGER
Effective communication is integral to all productive designs and developments. 21 Webs will empower your devoted project manager for flawless communication.
We perceive that time is crucial in the competitive era. Therefore, we assure you that there won't be any obstruction in project competition. 21 Webs ensure to accomplish it's every project within the specified time.